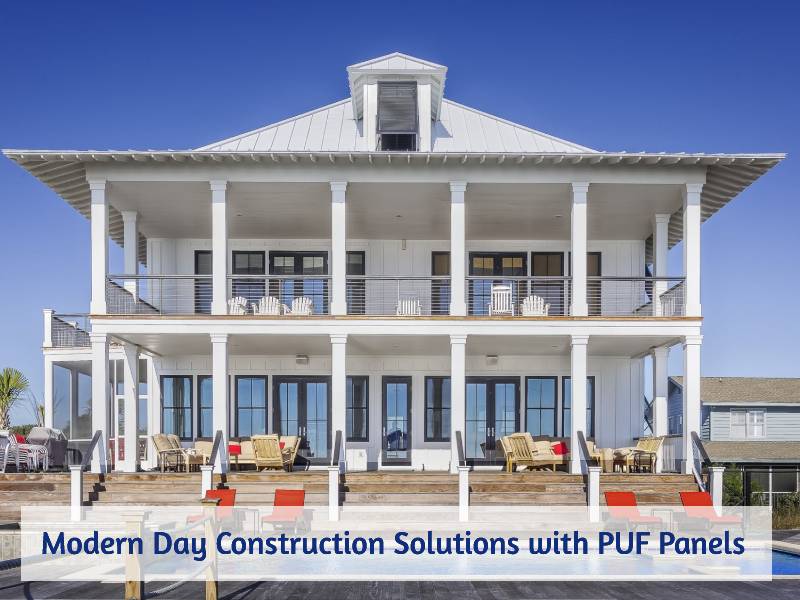 This is the modern era of the innovation and the fast paced technology. If you are facing any kind of the problem then you will get many solutions to deal with that problem. Therefore there is a quick and easy solution for everything. Thus the construction industry is the best and excellent example of this issue.
In the construction industry there is always the requirement of the high quality material which is absolute essential in modern days. For the reason sturdy yet they are the light weight, durable as well as they can used for the various applications. They are few key attributes required in the building materials of the high performance.
The PUF Panels Manufacturer has proven to be one of the most ideal solutions for every construction needs. The traditional construction materials like cements and bricks are no longer used the only building materials used in the construction industry. The PUF Panel is the highly preferred and is the gradually replacing traditional construction materials.
For the reason, PUF Panel perfect solution for one of the best materials that meet all the construction demands. And it is the requirement of the commercial as well as industrial buildings.
The PUF Panel contains rigid foam which gives it unique insulation properties and proves to be the perfect alternative to brick and mortar construction. PUF Panel can be used in a multi-purpose way, for walls as well as roofs.
Advantages of PUF Panel:
PUF Panels are reliable and long lasting. Thus the panels offer all the features of the regular traditional construction and with some of the added advantages.
PUF Panels are prefabricated, factory engineered using state-of-the-art technology and quality materials under expert supervision for precision and accuracy.
These panels offer high thermal efficiency resulting in low energy consumption and high energy efficiency.
PUF Panels are aesthetically appealing. They are customized to meet client requirements in terms of design, size, and colors.
The biggest advantage that the PUF Panel offers is that they are portable. The panels can be easily dismantled, moved and re-constructed when needed.
PUF Panels also require very low maintenance and are extremely eco-friendly and cost-efficient.
Applications of PUF Panel
Prefabricated buildings
Portable Site offices
Industrial buildings & Warehouses
Cold Storages & Clean room panels
For the reason these products are widely used for non-industrial constructions like schools and hospitals, security cabins, portable toilets and many such. Thus with the help of the technological advancements and the need for the quick solutions the PUF Panel offer the ideal option for all the construction needs.