Hope Hospital gets readymade solution for security staff cabin.
Hope Hospital, a prominent neonatal and children's super specialty hospital in Jaipur, faced a significant challenge in providing suitable working conditions for their guard stationed at the main gate. The guard's responsibilities included maintaining an entry register, managing visitor traffic, and overseeing vehicle parking. Working in the scorching heat and unpredictable weather conditions took a toll on the guard's ability to work, leading to destroyed or misplaced registers and a loss of track on visitors.
The Hospital was thus in a dire need of a new cabin for their guard since all these factors created a lot confusion and mismanagement on a daily basis. They were in search of an option which could provide them with such a cabin instantaneously so that their operations are not affected for long. They knew that getting the cabin made using traditional brick and mortar was out of question as that would take months as well as block the main entrance.
They thus came across Pronto's series of Readymade Guard Rooms which presented an innovative and instant solution to address these challenges and enhance the overall work environment.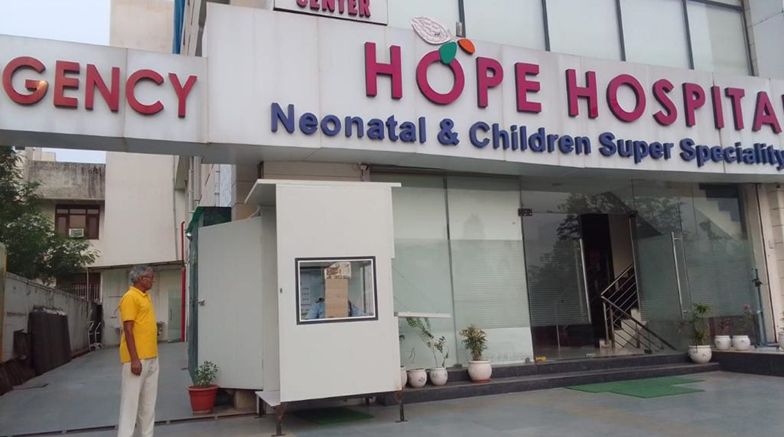 Hope Hospital discovered Pronto's pre-assembled and customizable Readymade Guard Rooms, constructed using high-quality pronto Panels which are manufactured in-house by Pronto itself. These ready-to-use guard rooms were designed to optimize the guard's productivity, ensuring a comfortable and secure workspace.
The features of Pronto's Guard Rooms proved to be a game-changer:
1. Durability and Lightweight Construction: Pronto's Guard Rooms are built with durable PUF Panels, providing excellent structural integrity and resistance to harsh weather conditions. Despite their robustness, these rooms are lightweight, making them easily movable and quick to install at the desired location.
2. Cost-Effectiveness and Factory Installation: The prefabricated nature of Pronto's Guard Rooms enables cost efficiency by eliminating the need for on-site construction. These rooms are factory-made and arrive ready for installation, significantly reducing labor and material costs. The hospital was able to save time and resources by choosing this hassle-free option.
3. Customization and Aesthetic Appeal: Pronto's Guard Rooms offered a wide range of color options to match the hospital's aesthetic preferences. This customization ensures that the guard room seamlessly integrates with the surrounding environment, enhancing the overall appearance of the hospital's entrance.
Getting to know all these features, Hope Hospital got its Readymade Guard Room installed right away. It was truly a swift and seamless experience for them. Immediately after placing the order, their brand new customized cabin was sitting by the main entrance in only a matter of 3 days! All they had to do now was to move in!
The installation of Pronto's Readymade Guard Room brought about a multitude of positive effects at Hope Hospital: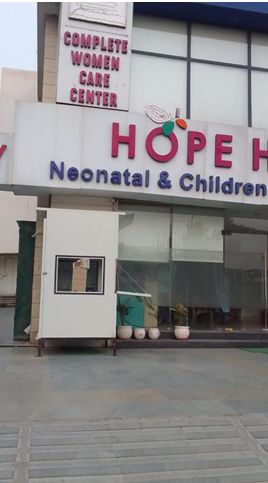 1. Enhanced Productivity and Efficiency: The guard experienced a significant improvement in productivity due to the dedicated space provided by the guard room. With a secure place to store registers and documents, he no longer faced the fear of loss or damage caused by adverse weather conditions. This allowed him to focus on his duties and efficiently manage visitor traffic.
2. Comfort and Weather Protection: The guard room provided a sheltered space that shielded the guard from the scorching heat, rain, and storms. This created a more comfortable working environment, enabling the guard to carry out his responsibilities effectively throughout the year.
3. Improved Supervision and Visitor Management: With the guard stationed in a fixed location, visitors could easily identify and approach him for assistance. The guard room's strategic positioning facilitated better supervision of the entry and exit points, ensuring enhanced security within the premises. Additionally, the availability of lighting allowed the guard to work efficiently during nighttime hours.
4. Adequate Ventilation and Ample Amenities: Pronto's Guard Rooms are designed to provide optimal ventilation through well-placed Windows and Electrical Conduits for fans and lighting. This ensures proper airflow, maintaining a fresh and comfortable atmosphere inside the cabin. The amenities provided within the guard room further contribute to a conducive working environment.
5. Quick Installation: The Guard Room is immediately installed upon receiving the order and provided the factory setup, this process can be done in no time. The product is then dispatched for the client's place and can be put to use right away.
Conclusion:
The implementation of Pronto's Readymade Guard Room at Hope Hospital brought about a remarkable transformation in the guard's working conditions and overall productivity. This showcases the immense value and benefits offered by Pronto's innovative solution. By providing a durable, cost-effective, and customizable guard room, Pronto empowered the hospital to enhance security, improve visitor management, and create a comfortable and efficient work environment. The success experienced by Hope Hospital serves as a compelling example for other organizations to consider implementing Pronto's Readymade Guard Rooms, ultimately transforming their workspaces and optimizing productivity.